The Convenience Culture
By Mike Calise, President – Americas
Humans are designed to survive. We're wired for immediate responses and innate fight-or-flight reactions against the many threats of the physical world. Waiting around for things to happen makes us feel vulnerable and uncomfortable. We're programmed to make the most use of our time and optimize our resources for ultimate survival.
In the 21st century, we have entered a convenience-driven culture. The advent of on-demand transportation, same-day delivery, on-demand food delivery, movies, podcasts, videos, and instant stock transactions have cultivated a society that depends heavily on convenience. Comfortability, accessibility, and convenience is a requirement in consumption. We expect convenient and comfortable solutions in our daily lives, so why should we fuel our vehicles differently?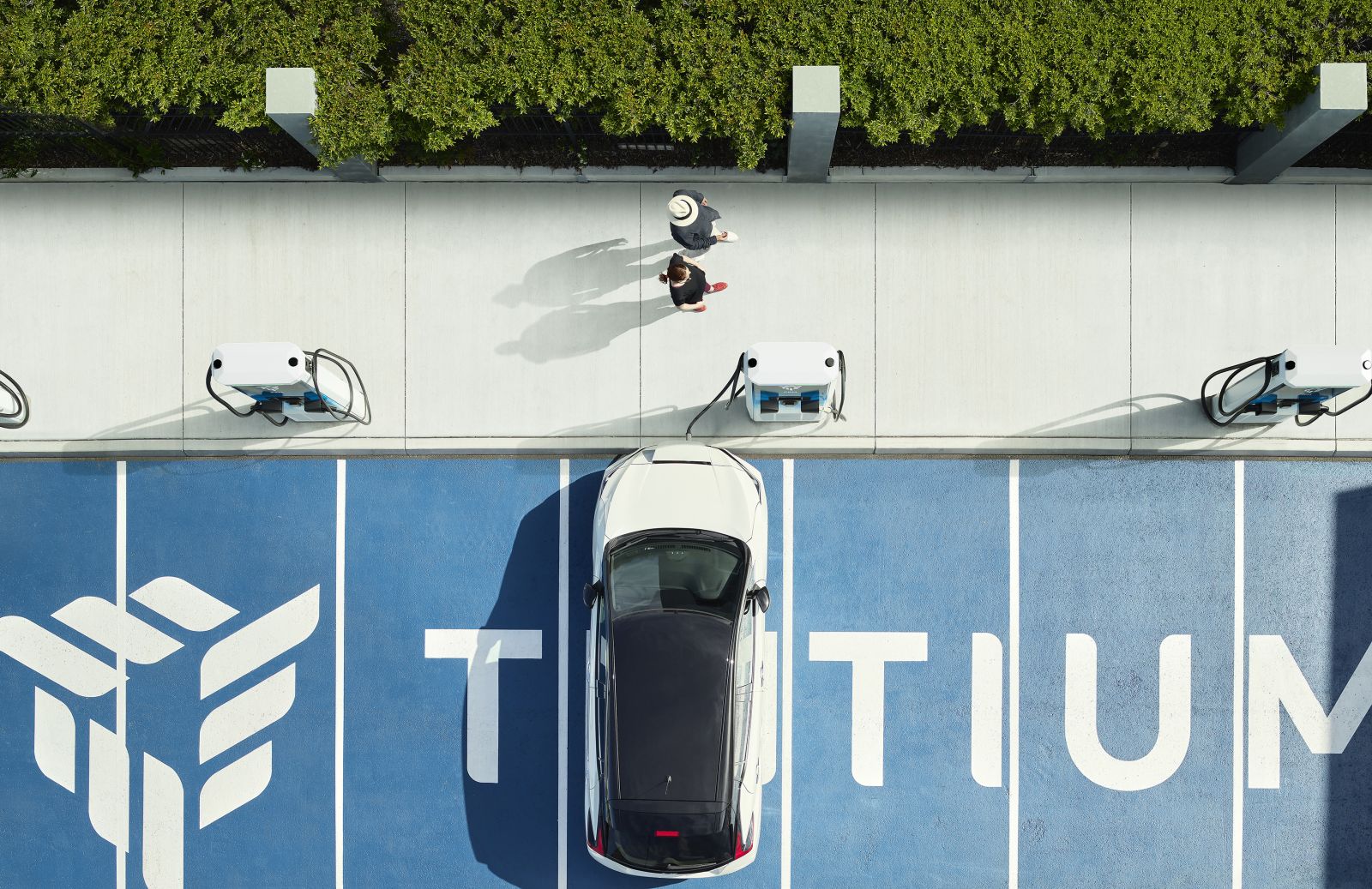 The Electric Revolution
Electric vehicles (EVs) are undoubtedly the future of transportation. Auto manufacturers are transitioning to all-electric vehicle lines, oil and gas companies are diversifying with investments in EV charging, and governments are restricting the sale of internal combustion engine (ICE) vehicles. These actions encourage renewable energy growth, with trillions of dollars in private and public funding earmarked for e-mobility. Electric transportation is here, and the blueprint for highly accessible charging infrastructure is already laid through the ubiquitous electrical grid. As we shift toward this new fuel economy, we have an opportunity to enhance the way we think and act about our vehicle-fueling experience.
A World of Opportunity
When the low-fuel light illuminates in your gas-powered vehicle, you react by searching for the nearest gas station. But what if your vehicle could efficiently refuel while you sleep, work, shop, eat, entertain, or partake in your daily life?
It's now possible for you to install EV chargers anywhere with a grid connection and, in some cases, even off-grid, allowing you to better leverage your time. The gas station model that you take for granted will not likely go away, but you'll also have the flexibility to seamlessly integrate charging into your daily destinations. You won't have to think about charging in the future – it will be ever-present.
The Charging Culture
Society has grown accustomed to charging at home, work, and even on airplanes and in our cars. The EV charging experience can be like charging a cell phone. Home charging offers a level of convenience not possible with ICE vehicles. Talk to any EV driver, and you'll quickly discover that the cost savings and comfort of charging from your home are some of the best perks of owning an EV. However, not everyone lives in a single-family home, and how many times have you forgotten to charge your phone?
We now have the capability to access electrons virtually anywhere we go – with the opportunity to treat EV charging the same way. Public charging provides everyone the opportunity to charge when and where they need it.
Getting Down to Business
Businesses' demand for public EV charging presents a massive opportunity. On-site EV charging can increase the time spent near a business, boost property value, improve air quality, add a source of revenue, and enhance corporate sustainability initiatives. It also provides a fantastic customer amenity.
Companies like Starbucks and McDonald's are strategically offering free Wi-Fi at brick-and-mortar locations to increase traffic. Indeed, some recent studies have shown that on-site charging can increase customer dwell time by up to 50 percent.
The Greed for Speed vs. the Need for Speed
In this culture of convenience, we demand immediacy. For a truly convenient experience, EV charging needs to be quick, reliable, and easy. This is the natural evolution of how technology ultimately serves our immediate response both in the vehicle's performance and the instantaneous ability to charge everywhere – and it's where direct current (DC) fast charging comes in. By fully recharging your vehicle in minutes, you can power up at dedicated charging depots at your favorite store, coffee shop, or other charging-friendly retailers. These experiences are here today for consumers. Retail locations, parks & beaches, charging Superhubs are rapidly adding on-site DC fast charging to provide drivers with the fast, reliable, and convenient charge they need.
Technology Efficiency and Convergence
While Henry Ford is often falsely credited with saying, "If I had asked people what they wanted, they would have said faster horses.", it illustrates how society often doesn't know what to ask for in emerging technologies. For example, we didn't know to ask for app-based ride-hailing, media streaming, on-demand transportation, a date from someone online, or instant gratification in the palm of our hand.
Steve Jobs noted that businesses should "…figure out what [customers are] going to want before they do." The same holds for the e-mobility industry. People who charge at home also want freedom and flexibility. Expanding drivers' options that best fit their needs, lifestyle, and comfort level will make EV charging more attractive.
Options breed confidence. When the first EV launched in 2010 in Japan, sales struggled. Drivers were apprehensive about this new technology; they could charge the car at home, but what would happen when they left the house? What if they wanted to travel outside their city? Or if they couldn't get home in time to charge? These obstacles chipped away at driver confidence to the point where the manufacturer was compelled to invest in over 500 DC fast chargers between cities. This allowed drivers to make the transition to electric with the confidence that they wouldn't get stranded.
Welcome to the Future
EV charging streamlines the process through more advanced technologies. Advancements like Plug and Charge allow drivers pull up to a charger, plugin, and automatically charge their card on file. No credit card reader, no radio-frequency identification (RFID) membership card, no smartphone application, and no hassle.
As transportation continues to electrify, the driver experience will continue to become more convenient and make our lives more efficient. The ability to charge anywhere with a grid connection will amplify the number of fuel points so EV drivers can "gas up" as easily as they would at a traditional fuel pump.
With continued developments in autonomous vehicles, automated charging, and more, the future of convenience is incredibly bright.
###
Mike Calise is President of the Americas for Tritium, which provides DC fast-charging solutions. Tritium's mission is to provide energy freedom to the masses by deploying DC charging everywhere, including city-to-city corridors and inner-city high-density populations and smart cities. Based in Torrance, CA, Mike is responsible for promoting and developing Tritium's market share in the USA.